Try one of our Creative Kids approved writing workshops!
Unleash your inner writer with our EPIC writing workshops. Each workshop targets a different style of creative writing in which students are immersed into a creative world of their making!
Join our Workshops that run throughout the year!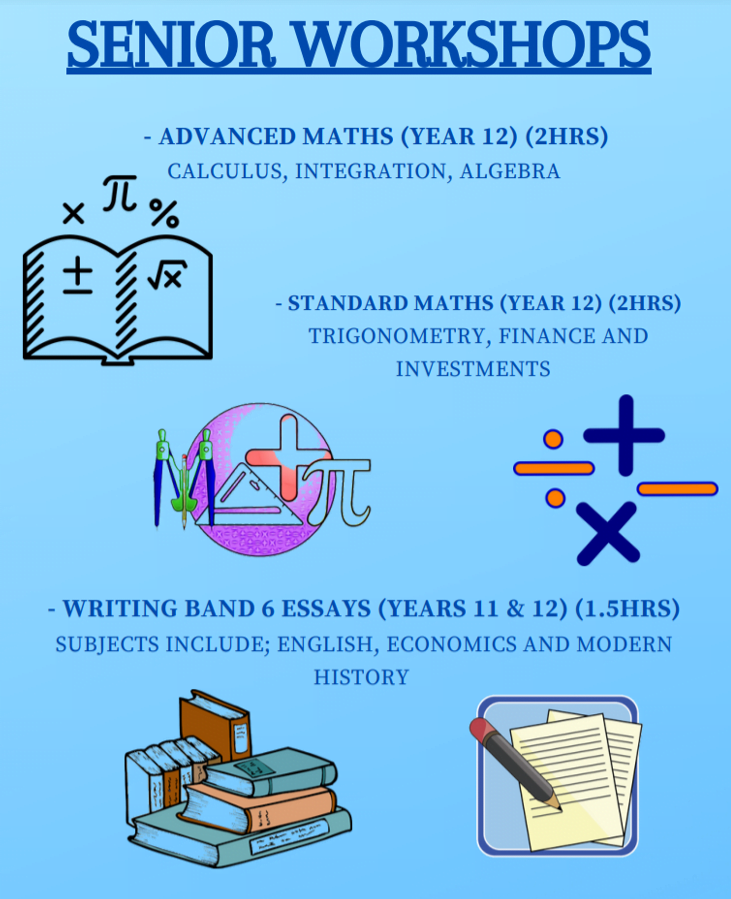 Do you want to try something different these holidays – get involved in IB Successful's stellar workshops!!
Let us help you in catching up from any lost learning time due to COVID and get a head start on the year ahead!
We run a variety of workshops for pre-K, primary, secondary, HSC and IB students in every school holidays. 
Keep updated with our Facebook page to see the wonderful workshops we run throughout the year.
Some of our past workshops have included:
Selective School examination workshop & OC class preparation
Prepare for Senior Studies- Year 11 transition and study skills workshop
Prepare for High School – Transition to Year 7 and study skills workshop
Pre-K Transition Workshop – Lets get ready for PRIMARY SCHOOL!
Primary Numeracy and Literacy Workshops 
Creative Writing Workshops  (Primary & Secondary Students)
Persuasive writing workshops
Speech workshops
Write your own book!
Mental Math Workshops (Primary & Secondary Students)
Y11/12 HSC and IB Workshops (English, Maths, Biology, PDHPE, Economics, Legal Studies, Business, Chemistry, Physics, Engineering, Modern/Ancient History, Society & Culture and CAFS).
If you would like further details or to express your interest in a specific workshop please email learn@ibsuccessful.com.au