Ellyse McCormack established IB Successful  in 2019, in response to overwhelming demand from parents wanting a more comprehensive approach to their child's education.
She founded the company based on two core pillars:
These qualities are maintained by hand-picking like-minded tutors who believe in going above and beyond to deliver the highest quality of education.
Instead of simply focusing on one subject for tutoring, we provide a comprehensive learning experience in which the tutor will not only assist in the area the student most needs help, but also provide support and feedback in other areas.
When a student begins tutoring with us, they will also gain time management and organisational skills, together with assistance and support for all subjects. Our unique style helps grow the student's confidence and engagement with education.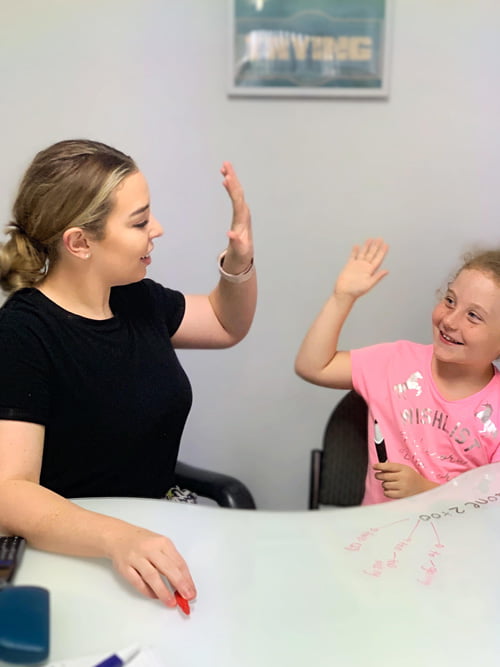 There is nothing more to say than AMAZING, Ellyse and her team are beyond amazing. I wish we had met her earlier. Thank you so much to you Ellyse and your wonderful team at IB Successful.
Steph
Parent
Working with Beth has been a saving grace for my HSC. Not only has it aided by assessments and class work, but also been vital in learning time management! When I speak with my other HSC friends, their tutors only assist in one area and never provide feedback outside of their sessions via email and text, as Beth does. 
Maya
HSC student
I really enjoy this tutoring service as everyone is extremely supportive and welcoming. I love how whenever I have a question or something that needs to be marked, I feel comfortable to email or message Ellyse and you always have not only an answer but will provide me with examples, worked responses and so much more. Thanks for everything you have done for me!
Ruby
HSC student
IB Successful founder and director Ellyse McCormack is a dedicated and passionate advocate for education. She began privately tutoring at the age of 14 while Dux of her secondary school. She also became a published Author twice upon winning a national writing competition. Ellyse went on to achieve an ATAR of 99.95 in her International Baccalaureate while also maintaining a rigorous swimming schedule, which saw her become a National Age Champion in Australia. Ellyse still retains some unbroken swimming records; which are a testament to her exceptional abilities. 
At university, Ellyse initially pursued a Journalism/Law degree at UTS on scholarship, while also gaining entry into Medicine. But tutoring ignited her love for education, and she transferred to a Bachelor of Education (K-12) honours program at the University of New England. Ellyse also has a degree in Global Studies, majoring in Spanish which she can speak fluently. She also is currently learning Arabic to further extend her language repertoire.  She has recently completed her Masters in Education, with an offer to study at PhD level on scholarship.
Ellyse has personally tutored students ranging from three-year-olds to university students in their 60s. She does everything she can to support her students, seeing success not only through academic results but also in changes in attitude and engagement.
Ellyse's unique approach aims to see students start to enjoy school, easily understand the concepts they are being taught and actively plan and organise their time. Her passion for education is evident in her dedication and commitment to her students, parents and excellent team of tutors. 
All tutors are hand-picked by IB Successful founder Ellyse McCormack, based on their experience, passion and ability to deliver the high-quality of education provided by IB Successful.
We carefully select tutors that are intelligent, patient and recognise the value of nurturing students individually. While each tutor has expertise in particular areas, we choose tutors whole have the ability to provide assistance in a variety of educational and developmental areas to fully support their student's learning journey.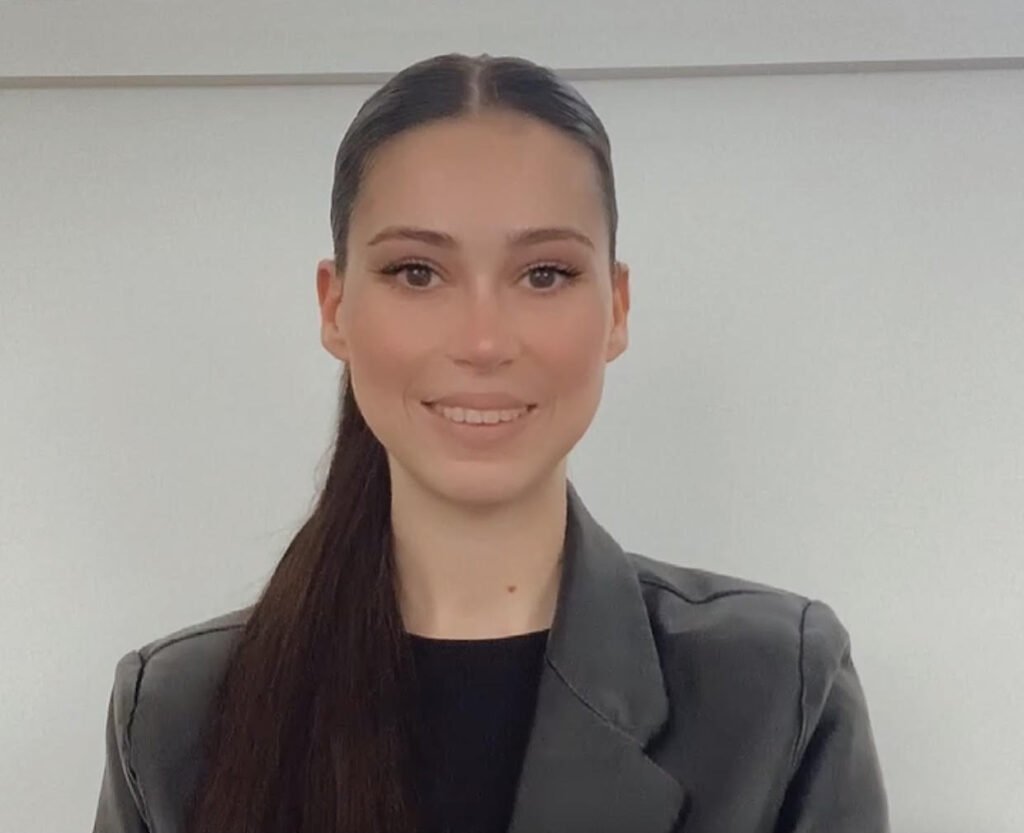 Amie is the manager and office specialist of IB Successful. She has a diploma in children services and business administration/management. She is currently studying for a diploma in marketing and communications. Amie is a passionate and dedicated professional who is largely committed and dedicated to ensuring our students and parents have a high-quality learning experience.
She is friendly, caring and exceptionally hard-working (she admirably works around the clock behind the scenes in order to attend to the needs of our students, tutors and parents). Amie's skill set enables the cohesive running of IB Successful. She is the first point of contact for our potential and current parents and handles all queries within IB Successful. Amie loves working with parents, tutors and students to see their improvement and growth come to life through their learning.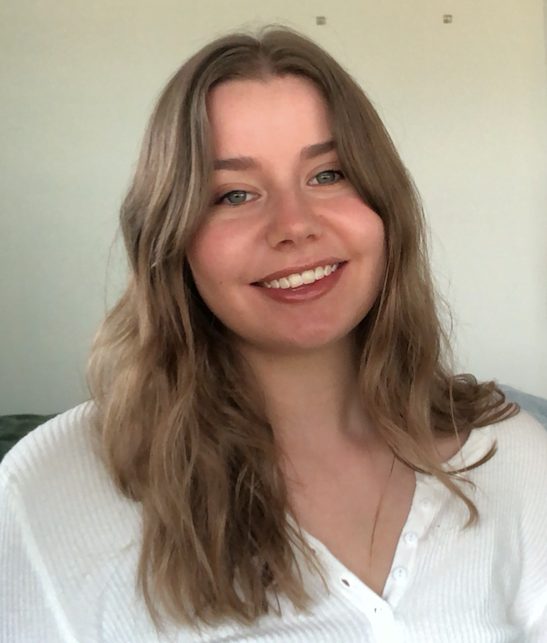 Sarah is a caring and experienced tutor, who is studying a dual degree of Advanced Science and Computer Science at the University of New South Wales. She enjoys working with secondary students on a range of subjects, primarily focusing on STEM subjects. 
Sarah focuses her sessions on building and extending upon the student's foundational skills enabling them to apply this knowledge in their independent studies. Her compassionate approach enables students to develop their confidence and grow their abilities.
Olivia is an adaptive, compassionate and committed tutor, who is studying a Bachelor of Advanced Studies (Languages)/Bachelor of Arts at the University of Sydney. Her values of life-long learning and the importance of communication are incorporated within her sessions which focus on understanding her student's autonomy, how to enhance their strengths, and develop their areas of weaknesses.
Olivia's passions extend across the arts and literature, to languages and mathematics. She has significant experience working with both primary and secondary school students and subjects. With patient guidance in teaching her students the art of learning, she assists her students with not only academically flourishing, but also feeling self-assured and optimistic while doing so.
Olivia tutors our students located in the Camden and Narellan regions.
Mel is the learning liason of IB Successful and is also a highly-passionate and experienced tutor who is studying a combined degree of Law and Human Resources at the University of Technology Sydney. She loves teaching and is available to tutor all levels of HSC English, Advanced Maths, Economics and all other humanity subjects!
Mel constantly works on helping the confidence of her students grow and ensuring they feel comfortable with the content they are covering. She works to ensure they see improvement in their academic endeavours and is always available to provide her students feedback on their assignments! Mel particularly blows each of her students away with the extra support and assistance she continuously provides them with, she constantly goes above and beyond for her students!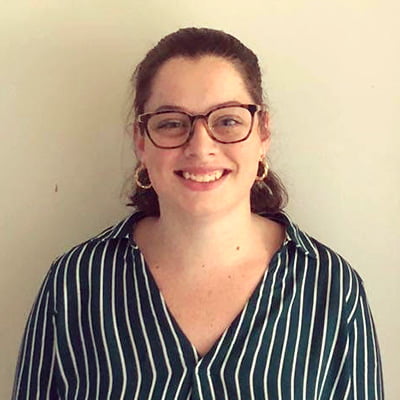 Beth is a highly-experienced tutor who has just completed her Bachelor of Paramedic Practice at the University of Tasmania. She enjoys working with students with a range of abilities, and is available to tutor from primary school to HSC level in Advanced English and Extension Mathematics.
Beth structures her sessions to suit the needs of her students, from catching up on missed content to providing extension work for gifted students. She places an emphasis on incorporating functional life skills into her sessions, targeting areas such as building confidence, motivation, time management and goal setting.
Victor Adams is one of our most tenured tutors of the IB Successful team and has seen many students out successfully through to their graduation. Victor is currently studying a Bachelor of Computer Sciences with Honours at Sydney's University of Technology and is moving into Data Sciences as his area of expertise. Victor specialises in tutoring English, mathematics and the sciences, and develops strong relationships with all of his students that he tutors. Victor likes problem solving and breaking down complex concepts to students so that they feel more comfortable in being exposed to the unknown and confident in their ability to apply their understanding accurately to questions.
More importantly, Victor makes a fun and easy-going learning environment so that his students are able to feel secure, ask questions they might not be able to ask in class environments, share their interests, and reap the benefits of having an authentic and invested mentor in both the hourly sessions and outside of them.
Samantha is a tutor who first commenced a Bachelor of Advanced Studies at University of Sydney and has now transferred to a Bachelor of Psychological Science in Neuroscience at University of New South Wales. She will later complete a masters in Clinical Psychology. 
Sam also works on development of learning resources and support within each of our sessions. Her expertise in cognitive learning and child development has been enriched through her collaborations in developing resources for learning disorders and general Australian curriculum. Samantha has been in direct correspondence with clients and health practitioners during this role, and this has consequently enhanced her abilities as an academic tutor for IB Successful. Samantha is additionally passionate about the fine arts and language, and strives to invigorate all of her students' problem solving, creativity, passions and overall academic performance through consistency and a contagious love for learning.
Having been impacted by the COVID lockdown in Sydney during early 2020 and again toward the end of 2021 our team of dedicated tutors, local small businesses and head tutor/director Ellyse created an uplifting video reinforcing how a community can be brought together through challenging times. 
The video was a passion project during a difficult time for parents, students, teachers and all of the community it emphasised that no matter what 'we will get through this together'. This sense of cooperation, passion and positivity shown here is embodied at the core of what we do. 
Give us a call today to discuss your tutoring needs. We offer 50% off your first session so you can see how the program works. And after that, with no lock-in contract you're free to choose and adapt the number of sessions as the studies progress.